Engage collection
Sale price
$34.95 USD
Regular price
Unit price
per
Sale
Discover day and night balance with Loop Engage Equinox earplugs. The same high-quality earplugs you know and love in three bold, neon colors. With up to 16 dB (SNR) of noise reduction, Loop Engage takes the edge off without muffling speech, helping you stay calm, connected and ready for the day ahead. Comes with a special color-matching Carry Case exclusive to the Equinox Collection.
Take the edge off while staying engaged
With up to 16 dB (SNR) of filtered noise reduction
Sound more natural in conversations
Thanks to a newly engineered filter
Certified Hearing Protection
Keeping your ears safe for years to come
Always a perfect fit
Comes with 4 interchangeable ear tip sizes 
Reusable & easy to clean
Use them day in, day out
What you get

1 x set of Loop Engage (Equinox Edition) earplugs 
4 x sets of silicone ear tips (XS/S/M/L)
1 x keychain Carry Case
View full details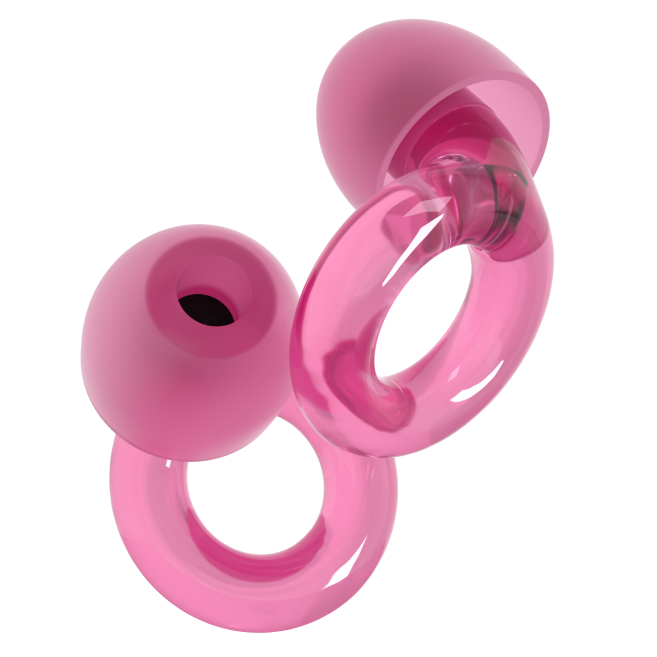 Go full circle with Equinox
Discover day and night balance with a seasonal collection of bold, neon colors for Engage, Experience and Quiet.
Endless peace, comfort & style
Clear voice, lower volume

Reduces background noise while keeping your voice natural during conversations.

Elevate your style

Choose from three retro-inspired neon colors and step into the season as your best self.
Trusted by over 2 million customers
12,000+ 5-star reviews

2-year warranty

100-day free returns
Join over 270K Loop fans
See the @loopearplugs lifestyle in action!
Frequently Asked Questions
How do I insert my Loop Earplugs?

Take the ring of the Loop between your thumb and index finger, put it in your ear. Once sealed in the ear canal, turn and adjust so your Loops aren't visible from the front.
Will they fit?

Yep, our earplugs are fit for all, because they come with removable silicone ear tips in 4 different sizes. So, whether you've got tiny ears or need something slightly larger, you can adjust your ear tips to fit you perfectly. Additionally, you can get foam ear tips in 3 sizes or order XXS ear tips for your Experience, Experience Plus and Engage!
What are the benefits of Loop Engage?

Loop Engage reduces noise by up to 16 dB while keeping speech clear. Thanks to its unique acoustic channel and filter combination, Loop Engage is the only Loop earplug that keeps your voice sounding natural in conversations, making it great for social gatherings, co-working, parenting and general noise sensitivity. It's reusable, easy to clean and comes with adjustable ear tip sizes for the perfect customized fit.
What are the benefits of Loop Mute?

Loop Mute is an add-on included with Experience Plus and Engage plus to give you an extra 5 dB noise reduction on-demand. Add it to Loop Experience, Quiet or our new Engage earplugs and customize them with a colour combo.
What about shipping?

Loop ships worldwide and offers fast shipping methods at great rates or even for free to most customers. More details below per region:

Loop offers 2 shipping methods in most countries:

Standard shipping (through postal network)

Fastest shipping (through DHL Express or DPD)

Free shipping for orders over $44

If you select our standard option, you can expect delivery in most countries between 1 and 2 weeks, but you must understand that we cannot guarantee transit times as the postal network might vary heavily from 1 country to the other.

If you like to receive your Loops within a guaranteed time frame, please opt for the faster option. During checkout, you'll see the available options based on your delivery address.